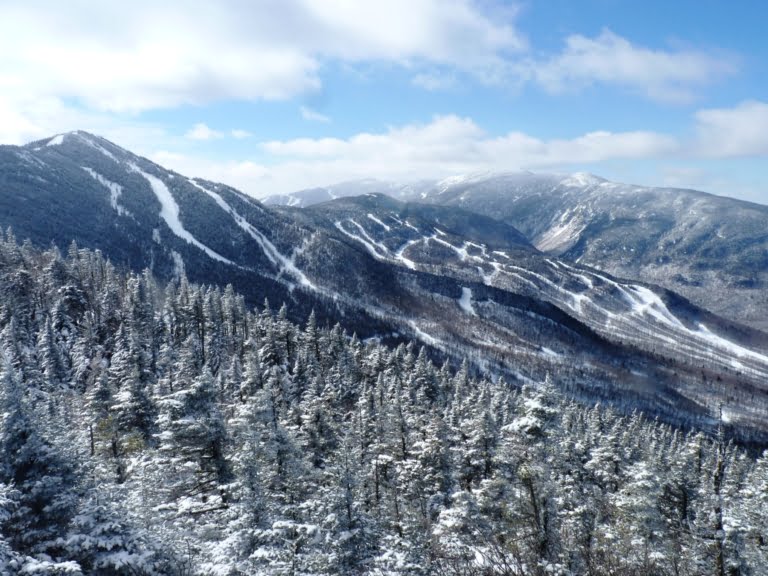 Shuttle and Taxi service to or from Smugglers Notch VT
Burlington Taxi in Vermont offers high-quality transportation services to and from Smugglers Notch Resort. Our door-to-door service is available throughout Vermont, and New England, including Canada. We pride ourselves on our affordable rates, which include Shuttle and Taxi service from the Burlington International Airport to Smugglers Notch VT. Our late model mini vans and SUVs are perfect for long-distance trips and provide ample space for your luggage.
We offer the most competitive rates in New England for transportation from Burlington, VT, or the Burlington International Airport to Smugglers Notch Resort. If you are arriving at the Montreal Airport and require transportation to Smugglers Notch VT, we are happy to drive you to your destination. If you want to travel to a different city and are curious about our rates, please do not hesitate to contact us at (802) 448-2038, and we will gladly assist you. We also offer a shuttle service from Smugglers Notch Resort.
If you are in search of a reliable shuttle and taxi service to Smugglers Notch VT, Burlington Taxi is the perfect choice for you. Our professional and licensed drivers provide safe and dependable transportation services throughout Vermont. You can trust us to get you to your destination safely and at an affordable rate. No more worrying about navigating traffic or arriving on time. When you ride with Burlington Taxi, all you have to do is sit back, relax, and enjoy the ride.
Major Airports we drive to or from 
Boston Logan International Airport

 (BOS)

Bradley International Airport (BDL)
Manchester-Boston Regional Airport (MHT)
Green Airport (PVD)
Burlington International Airport (BTV)
Portland International Airport (PWM)
Bangor International Airport (BGR)
Plattsburgh International Airport (PBG) 
John F. Kennedy International Airport (JFK)
Albany International Airport (ALB)
 Montréal-Pierre Elliott Trudeau International Airport (YUL)
BURLINGTON VT AIRPORT SHUTTLE SERVICE
Are You looking for a Shuttle Service to Burlington Vermont international airport (BTV)  – Safe Clean Reliable. Call us Now (802) 448-2038. Our experienced drivers will drive you anywhere in Vermont or New England including Montreal Canada. 
Enjoy the following benefits with every ride:
Affordable rates
Cash and all major credit cards are accepted
Skilled drivers who are passed on drug screen test and have clean driving and background record
All vehicles are equipped with GPS and Credit Card Machine
Reliable transportation
Door to door service
Available 24 hours a day, 7 days a week
Transportation from any Airport in New England
All Our drivers are licensed by The city of Burlington VT
Military and student discount
OUT OF STATE MAJOUR CITIES WE DRIVE TO
Boston, Massachusetts.
Worcester, Massachusetts.
Providence, Rhode Island.
Springfield, Massachusetts.
Bridgeport, Connecticut.
New Haven, Connecticut.
Stamford, Connecticut.
New York city JFK
Montreal Canada 
Toronto Canada
Manchester New Hampshire
Concord New Hampshire
Lebanon New Hampshire
 Albany New York
Plattsburgh New York
Lake Placid New York
Philadelphia pennsylvania
pittsburgh pennsylvania
Columbus, Ohio
Book a ride with Burlington Taxi by calling (802) 448-2038! or fill out a Reservation form below.
We accept cash and all major credit cards

Copyright © 2023 Burlington Taxi | All Rights Reserved | 
Call Now Button